CHRISTIAN BALE FOR PRESIDENT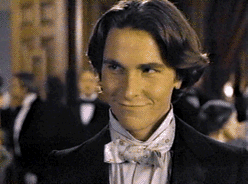 Well, he can't really be President. He wasn't born here (he's from Wales or something). But hey, that's okay, right? At least he's cute. Anyway, there are a bunch of really fanatic people who devote their lives to him. I don't know, they're called "baleheads". Honest, I'm not making this up. Well, I just like his movies and all.
WHY C. BALE SHOULD BE PRESIDENT
He's cute
He can sing, act, and dance
He's cute
He's Welsh, ain't that special?
He likes animals
He's cute, and, after all, looks are everything
Anyway, here's a short bio. He's an actor. He's young. He's cute (that's already been established). His birthday is January 30, 1974. Really, I think that's all I need to say because there are five billion (literally) sites out there that list everything from like favorite color to favorite hair styling products. Well, maybe not. Who cares?
---
Here are some links:
Yes, he has an "official site". I know, I couldn't believe it either. That's kind of lame. Oh well, whatever. They're really anal about using their pics, too.
I stole some piccies from here, so I thought I'd provide a link. That person, in turn stole those same piccies from somewhere else. It's a never ending cycle, I tell ya.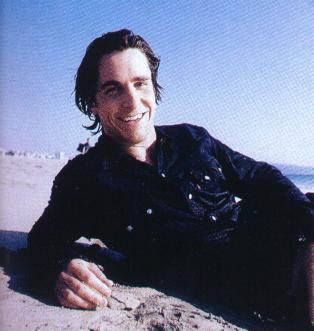 I dunno, I'm tired so I'll add more later. So, until then, here's another picture.
This The Christian Bale Web Ring site owned by Kim.
[ Previous 5 Sites | Previous | Next | Next 5 Sites | Random Site | List Sites ]