PETER BERG FOR PRESIDENT!!!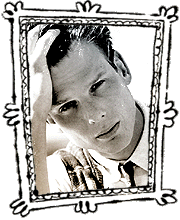 Peter Berg's a great actor who was on the tv show Chicago Hope until they fired him. How much does that suck? Anyway, he was in this movie called A Midnight Clear and I just loved it. Go rent it.

WHY PETER BERG SHOULD BE PRESIDENT
He's got nice hair
He's funny
Very Bad Things wasn't as bad as everyone says it it. Well, maybe it is, but he's cute!
His birthday is close to mine
SHORT BIO Born on March 11, 1964. Went to Macalester College, I think. Grew up in Chappaqua. Maybe he's neighbors with Hillary and Bill.
I haven't found much stuff on him, but here's what I did find:
There's a couple of pictures. Not a whole lot. Oh well. Also, it hasn't been updated in like five years.
Interview from TV guide from about five years ago.
Filmography and stuff.