RUPERT GRAVES FOR PRESIDENT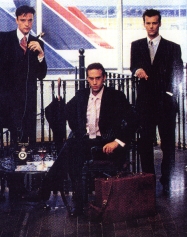 Rupert Graves. British (who wouldn't be with a name like "Rupert"?), actor, big eyes, beautiful, you get the picture. He's a great stage actor, too. He was on Broadway in the play 'Closer' with Ciaran Hinds (also British, not as cute). Anyway, that's it.
WHY RUPERT GRAVES SHOULD BE PRESIDENT
He's British
He can look scruffy or clean shaven. He's versatile!
His name is RUPERT
He won best actor at the 1996 Montreal Film Festival
He was in a punk band. Don't laugh.
Here are the links:
Nice site. I stole some piccies.
This is the best one out there. BEST. Honest.
This is an interview (duh) with Rupert Graves! It talks about his film Different for Girls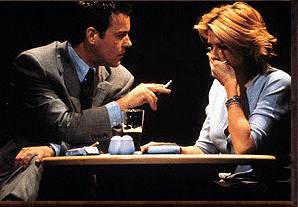 Wow, what a cutie, huh? There'll be more later.