Vote Campbell Scott!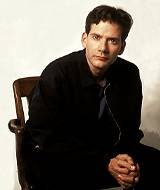 Campbell Scott. He's been working in the business since like before I was born, but he barely gets any recognition! How much does that suck? He's done the theater thing, he's done the movie thing, and he's even done the directing thing. Still, nothing! Life's not fair.
REASONS WHY YOU SHOULD VOTE FOR CAMPBELL SCOTT
He was in Singles. I love that movie.
He's worked with all the great directors.
He's a cutie
His dad was George C. Scott
Since I've got that little introduction thing over, on to the bio! Well, quite the lineage, let me tell you. He's the son of the late George C. Scott who was only like one of THE best ever. His mom is Colleen Dewhurst, a fairly notable actress. It's in the genes or something. Anyways, he was born on July 16, 1962. For those of you who are unable to do math, that makes him 37 (as of today, February 7, 2000). He's also married. Bummer.
LINKS GALORE!
Actually, there isn't too much about him anywhere, so using the word "galore" might not be that appropriate, so...
LINKS, BUT THERE AREN'T TOO MANY OF THEM!
Most comprehensive Campbell Scott site there is. The only problem is it hasn't been updated in a while. But, here it is anyway.
I dunno. Um...this girl's got a thing for Star Trek or something. Oh well, who cares? She's also got a thing for Campbell Scott, so can't be all bad, right?
Pretty much self-explanatory.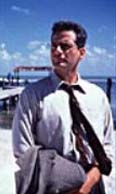 I'm sorry that there isn't a whole lot out there. I'll scavenge some more and hopefully add more later. The future, however, does look bleak.